Name:
L.E.A.R.N. New York State Cannabis Supply Chain webinar
Time:
6:00 PM

-

7:30 PM EDT
Event Description:
In collaboration with the New York Cannabis Growers and Processors Association (NYCGPA), Downtown Ithaca Alliance, Conventions and Visitors Bureau and City of Ithaca; the Tompkins Chamber is proud to host a panel discussion on the New York State Cannabis Supply Chain featuring Damian Fagon, founder and owner of Gullybean; Karli Miller-Hornick, founder and owner of Head & Heal; Cadmo Matos Jr., owner of Bodega Ink; Brittany Carbone, Founder and CEO of Tonic and Trever Sherman, owner of Ithaca Organics.
Legal cannabis presents a unique set of challenges for NYS businesses. All of the legal cannabis sold in NYS will need to be grown here, processed and manufactured here, distributed and sold here; so understanding the supply chain will help position your business for success in this new industry.
Come prepared to learn from experienced cannabis business owners, and bring your questions for the panelists.
Damian Fagon: Damian is a 3rd-generation farmer with a background in international development and agriculture. He has led development initiatives with castor farmers in Jamaica, rice growers in Sierra Leone and coffee exporters in Guatemala. Since 2017, he has launched and advised commercial cannabis operations in South Carolina, New York and the Caribbean.
Karli Miller-Hornick is the co-owner, co-founder, and CEO of Head & Heal, a CBD producer and regenerative and organic hemp cultivator in Cortland, New York. Her company started producing hemp and CBD in 2017, including high potency CBD tinctures, but she's been an organic vegetable farmer since 2010. She grows over a hundred varieties of organic vegetables, including carrots for the fast casual salad provider Sweetgreen in New York City. Head & Heal sells produce at farmer's markets and through their 400-member Community Supported Agriculture (CSA) program, a symbiotic relationship between the farmer and the community.
Cadmo Matos Jr.: From the Bronx to Chicago, down to Florida and even internationally, Cadmo Matos Jr., who goes by Cad, has dipped his toes into many business ventures seeking different avenues of how to reach his goals. Having gone to school for Culinary and Business Administration, Cad worked his way from being a dishwasher at 13 years old to eventually owning his own hookah bar and a hospitality consulting company. Through his consulting career, he quickly noticed the need for more accessible design and marketing needs across various industries and eventually started teaching himself necessary skills to help various businesses and companies build better brands. Once the branding aspect of the company started expanding beyond the others, Cad along with his partners, pivoted and started Bodega Ink, a full in house print and branding company to supply better branding and printing solutions. All having a passion for the Cannabis plant and hospitality as a whole, Cad and his partners focused on becoming an ancillary business and getting others the help they needed to make their businesses flourish.
Brittany Carbone, Founder and CEO of Tonic. Brittany founded TONIC in 2017, while working as a personal trainer and health coach on Long Island, NY. Bootstrapping as a solopreneur, Carbone grew the company from a side-hustle operating out of her parents' kitchen to the 7-figure business it is today, all while staying true to her original vision and mission of bringing the most healing to the most people.
Trever Sherman: Trever is a third-generation farmer in Tompkins County. His farm, Ithaca Organics, is a fruit and vegetable CSA established in 1997. He has been a New York State Hemp Research partner for the last several years.
Please feel free to visit the Chamber's
COVID-19 Business Resources
page where you will find up to date information and tools to help you, your business/organization, and your employees.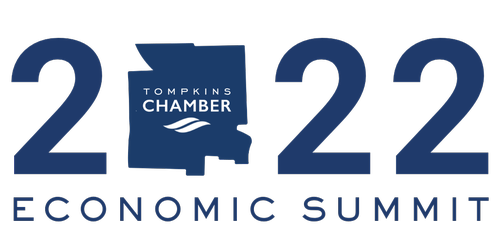 Economic Summit
The Tompkins Chamber presents key local issues impacting local businesses and developers, policy issues impacting the business community, and local insights from participants in a national economic outlook survey. Partnering with Ithaca Area Economic Development (IAED), the event includes important updates about our economy, workforce, upcoming projects, and strategies to move forward and achieve a sustainable economic recovery.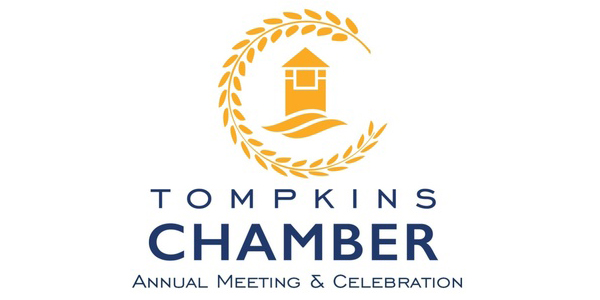 Annual Dinner & Awards
One of the premier business community events of the year, the Annual Meeting highlights the Chamber community and previews the goals and initiatives for the coming year. Come and celebrate the success of our business community and economic development with hundreds of local leaders and elected officials! Join us as we raise a glass to the companies, not-for-profits, and volunteers who partner with us to help our community thrive.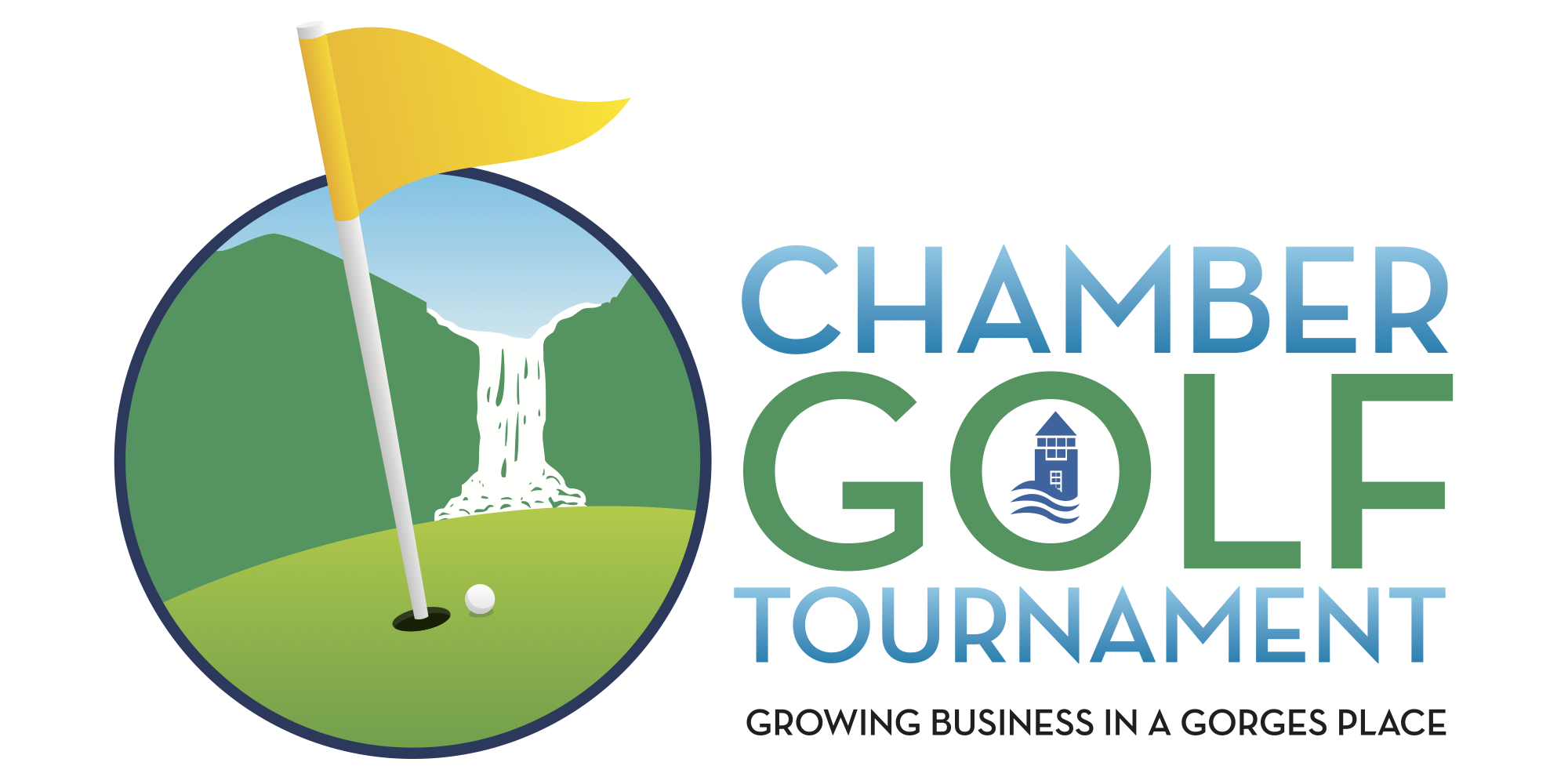 Golf Tournament
This day on the green combines top-notch golf with valuable networking and advertising opportunities. Held at one of the County's finest and professionally-rated golf courses. Staggered start golf tournament with several prizes, including skins. Lunch and beverages provided.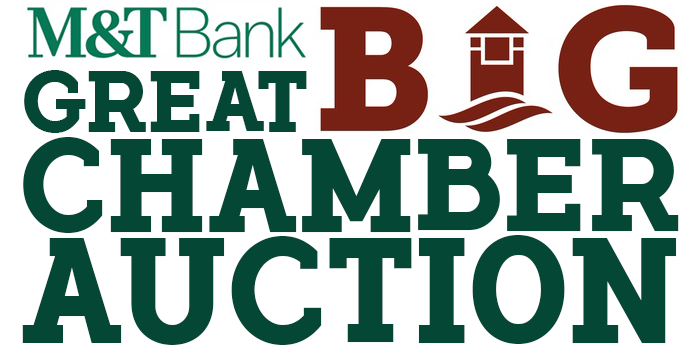 Great Big Chamber Auction
See and be seen by the region's top business executives and small business owners. The Great Big Chamber Thank You & Auction holds tremendous value to our sponsors, donors, and attendees as it is one of our most highly publicized and attended events. The Great Big Chamber Auction portion helps underwrite the events and programs that support our Chamber members. Traditional silent and live auction, networking, and nonprofit recognition awards.